New Journey! SMDERI Has Signed Over 100 Denitrification System as Supporting Sets for DAIHATSU
---
China Shipbuilding 711 Institute
On July 10, 2022, the first set of marine denitrification system for DAIHATSU was successfully completed the bench test under the witness of surveyors from CSS and ABS, and all the performance indexes met the requirements of technical specification and norms of classification societies, which is a significant stage achievement of the friendly cooperation between our institute and DAIHATSU.
At the end of 2021, our institute signed a cooperation agreement with DAIHATSU for denitrification system. In the process, both sides maintain timely and efficient communication and undertake new shipbuilding supporting programs together. Till now, the number of cooperation sets exceeded 116, covering the mainstream marine engine models of DAIHATSU (including 6DE-18,6DE-20,6DK-28e,8DK-28e) and involving classification societies such as CCS, ABS, LR, DNV, BV and NK, which marks the high recognition of our products by DAIHATSU and also demonstrates our international brand influence.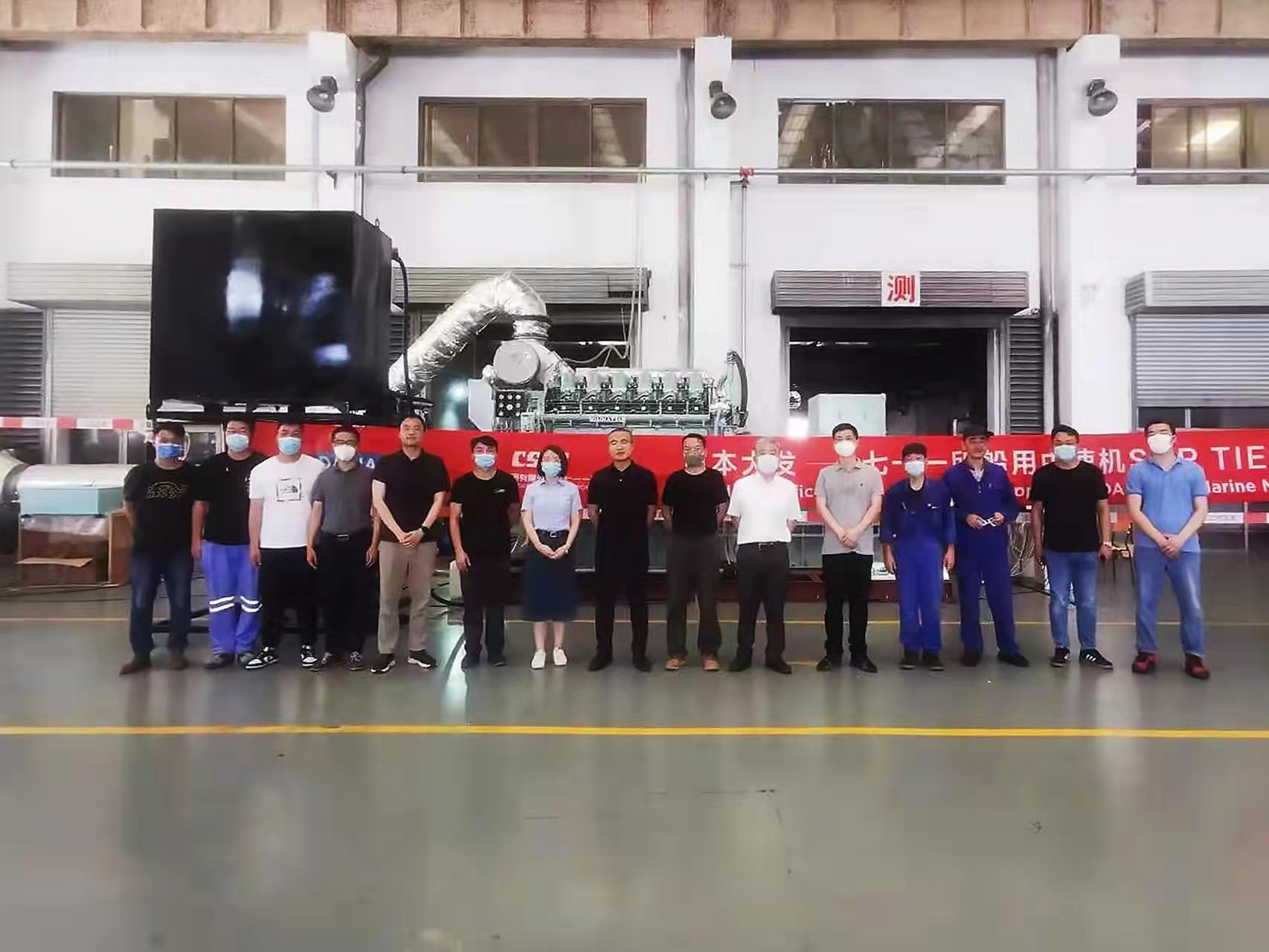 Based on the cooperation of denitrification system, both parties will continue to exploit the market and increase the market share. We will also deepen collaboration in the field of marine environmental protection and cooperate on products such as particulate matter treatment system and methane escape system to enhance the supporting ability and competitiveness of both sides to cope with more stringent emission regulations in the future.