Two Capesize Bulk Carriers Equipped with SMDERI's Hybrid EGCs Successfully Completed Sea Trail
---
China Shipbuilding 711 Institute
On September 10th and 15th, 2019, two of the Capesize Bulk Carriers that was equipped with hybrid EGCs designed and manufactured by SMDERI for Shandong Shipping Corporation, has successfully completed its sea trail.
Hybrid EGCs installation site at Pacific Oceaneering (Zhoushan) Co., LTD,
Two of the Capesize Bulk Carriers that went on sea trail this time was classified by CCS, and the ship of ShanDong HengChang was the first one that equipped with our Hybrid EGCs. Under the witness of the ship owner and the CCS surveyors, in open loop and closed loop, the exhaust gas outlet S/C, sewage pH, turbidity and PAH, difference of turbidity and PAH between the inlet and outlet, all meet the requirements of IMO regulations, all the tests were successful at one time for both ships.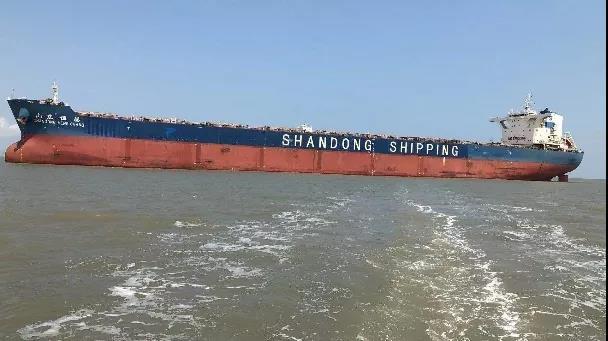 SeaTrail Site
The success of this sea trial should be attributed to the strong support of CCS Shanghai Branch, Nanjing Branch and Zhoushan Branch, from drawing preview, to equipment inspection, to the full scale test, which witnessed the progress and development of SMDERI step by step.
In addition, Shandong Shipping Corporation and SMDERI have maintained sound strategic and cooperative relationship through close cooperation, mutual support and joint development for a long time. SMDERI has and will always commit to providing Shandong Shipping Corporation, as well as other customers with the high quality products and service to realize mutual benefit and joint development with military standards.