Win-win Cooperation to Seize the New High Ground of Marine Green Industry
---
China Shipbuilding 711 Institute
On February 28, SMDERI, Jiangnan Shipyard and China Classification Society (CCS) signed a cooperation agreement on carbon capture, utilization and storage(CCUS) technology in Shanghai. Chen Jin, deputy director of SMDERI, Lin Qingshan, deputy general manager of Jiangnan Shipyard, and Chen Shi, director of CCS Shanghai, attended the signing ceremony.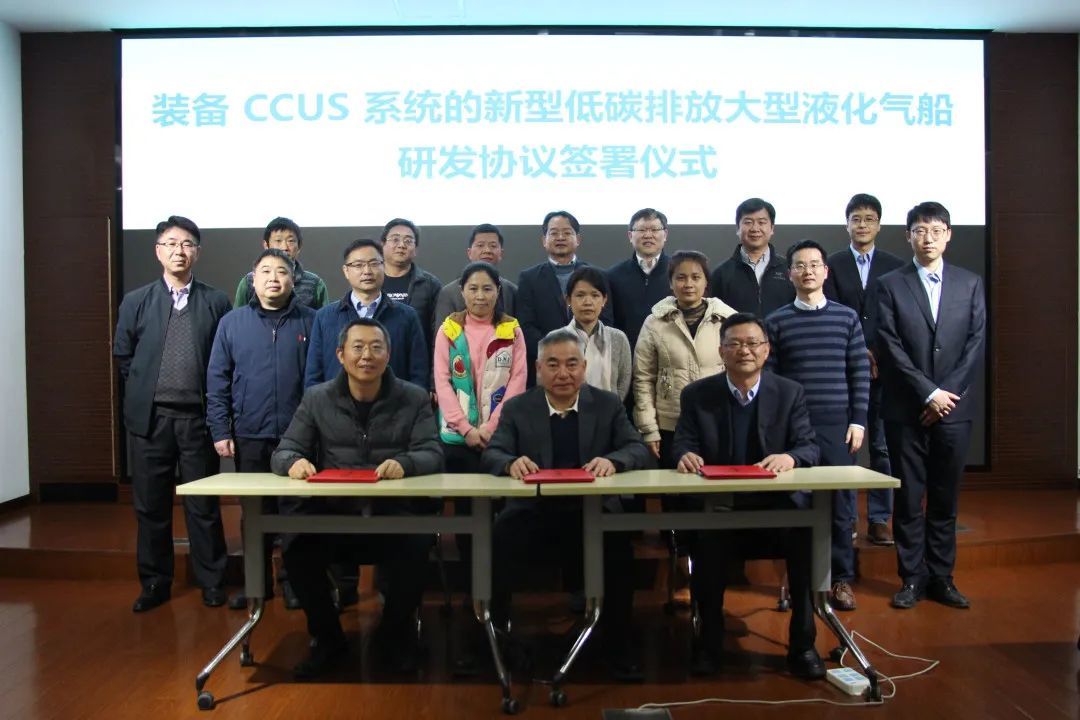 CCUS technology is considered as a potential means to achieve large-scale CO2 emission reduction in the future, and an significant way to address global climate change and achieve sustainable development. To address the issue of greenhouse gas emissions from ships, based on more than 10 years of development and application experience in the field of ship exhaust treatment, SMDERI has successfully developed a high carbon capture rate, low energy consumption and compact marine CO2 capture and storage device, which can achieve a comprehensive CO2 reduction rate of over 80%.
In this cooperation, SMDERI will design the CCUS system based on Jiangnan Shipyard's VLGC vessel, and CCS will provide relevant standard specifications and chart review services. Through the cooperation, the three parties hope to further promote the "zero" carbon development of the marine industry, create a green shipping blueprint and contribute to the realization of the double carbon policy.