Collaboration and Cooperation to Enhance the Core Competitiveness of the Industry
---
China Shipbuilding 711 Institute
On September 16, Dong Jianfu, Director of SMDERI, led a team to Dalian Shipbuilding Industry Company(DSIC) for exchange and communication. Yang Zhizhong, Party Secretary and Chairman of DSIC, attended to welcome the arrival of SMDERI.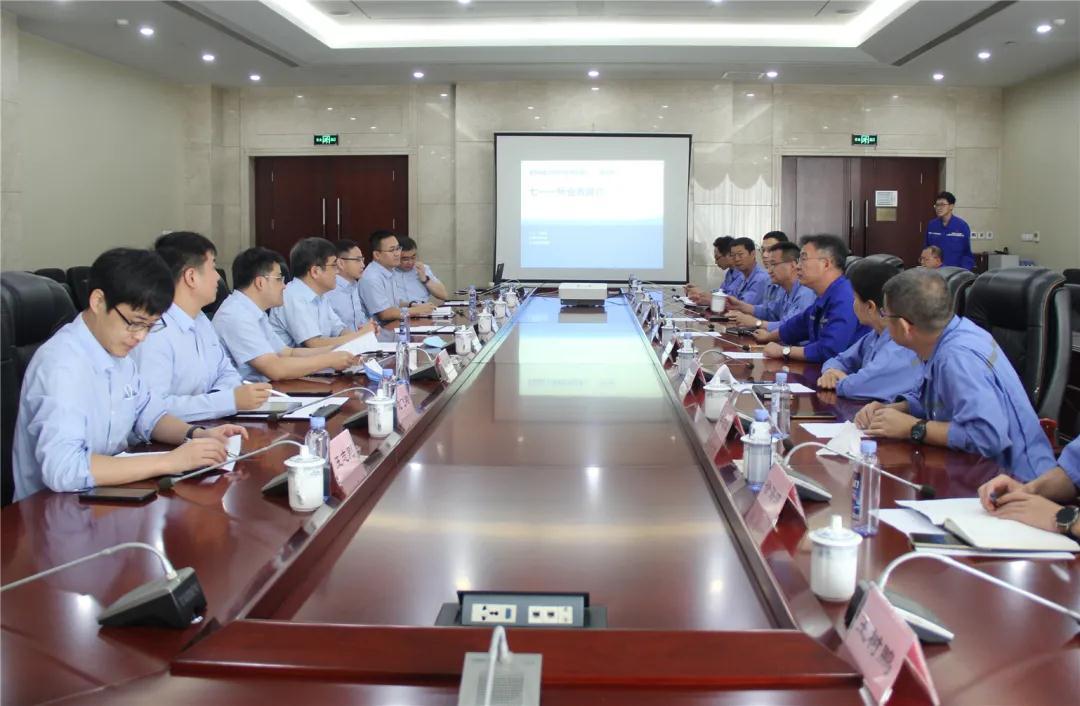 At the symposium, the two sides focused on the business areas and reviewed the cooperation in the areas of power system integration and marine desulfurization and denitrification system in the early stage. It is reported that SMDERI has successfully delivered 22 sets of marine denitrification system and 12 sets of marine desulfurization system for DSIC. Dong Jianfu expressed his gratitude to DSIC for its continuous support and assistance to SMDERI. Yang Zhizhong highly recognized SMDERI's high quality products and services.
During the meeting, from three dimensions: further strengthening cooperation and exchange, consolidating existing cooperation achievements and developing future cooperation space, the two sides discussed in depth about the new fuel supply system, carbon dioxide capture, methane escape treatment, shaft belt power generation and other related businesses in the field of green and intelligent ships. The two sides expressed that they would actively bring into play the advantages of synergy between the factory and the institute, enhance the core competitiveness of the industry and jointly help the realization of the goal of localization of shipbuilding and supporting facilities.