Win-win Cooperation on Exploring the "Green Shipping"
---
China Shipbuilding 711 Institute
On August 9, SMDERI signed a cooperation framework agreement on carbon dioxide capture equipments for ships with Shandong Shipping Corporation. Shen Yusheng, Secretary of Party Committee and Deputy Director of SMDERI, and Yu Bing, Secretary of Party Committee and Chairman of Shandong Shipping Corporation attended the ceremony.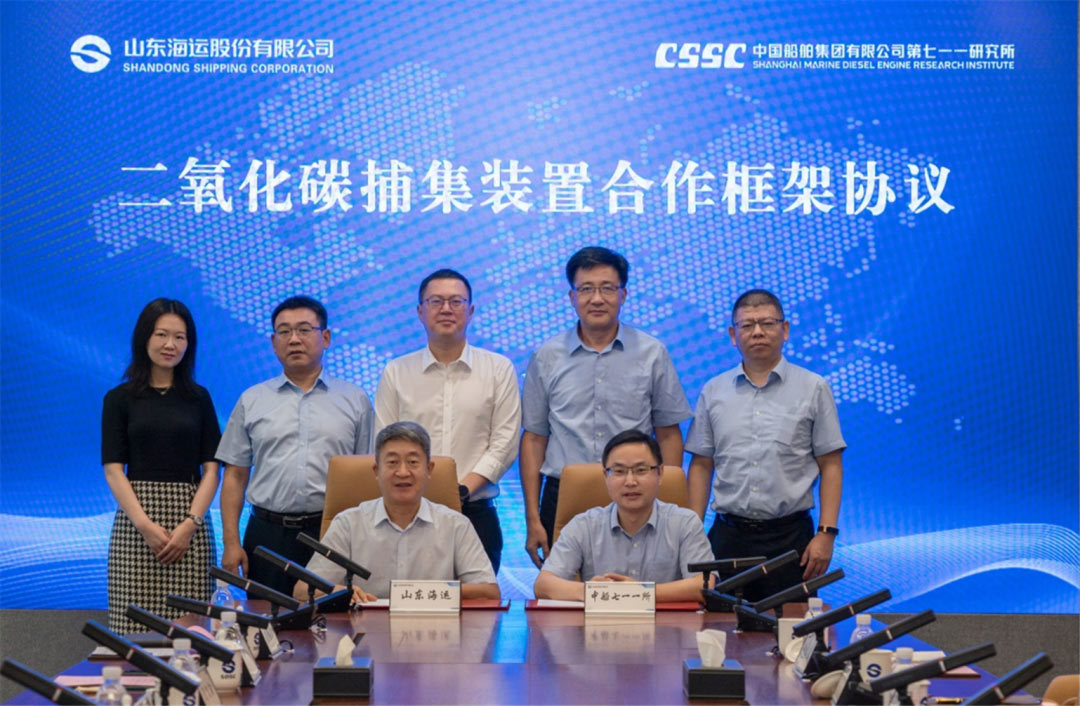 Carbon capture and storage(CCS) technology is an critical method to achieve large-scale carbon emission reduction from ships in the future. It can capture and separate carbon dioxide in exhaust gas and directly sequester carbon dioxide in a certain way, and the emission reduction efficiency can reach more than 85%. SMDERI carries out researches on carbon emission reduction and innovation for ships, and combined with the original ship desulfurization tower design, it can realize the integrated treatment of ship desulfurization and decarbonization.
At the symposium, Chairman Yu Bing expressed that this cooperation agreement is a pragmatic move for both parties to focus on the highland of decarbonization and emission reduction technology in shipping industry, explore a new implementation path of "green shipping" and jointly build the industry chain and value chain of marine equipment, which is bond to help the company achieve high-quality development on the road of low-carbon and environmental protection development.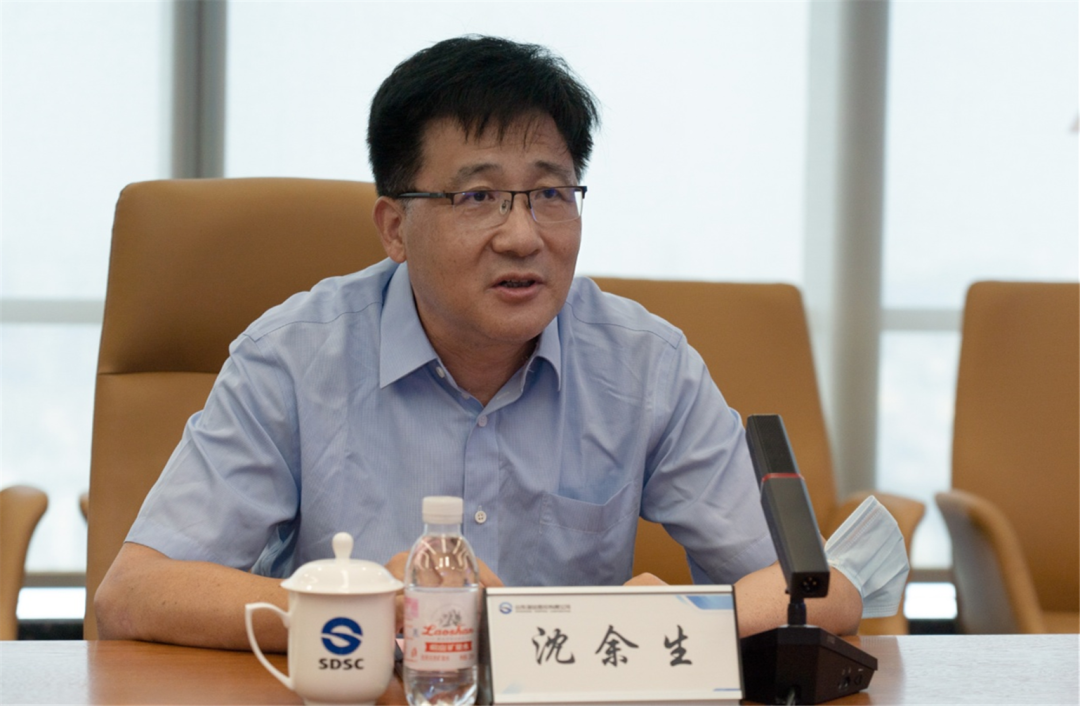 Secretary Shen Yusheng signified that under the background of double carbon policy, the green transformation will bring profound changes to the shipping, trade, offshore and energy markets, and he hoped that through this cooperation agreement, our company and Shandong Shipping Corporation would complement each other's advantages and realize resource sharing, win-win cooperation and synergistic development, and jointly contribute to the national carbon peak and carbon neutral development.
SMDERI and Shandong Shipping Corporation have already had good cooperation in several projects in the field of ship emission control. According to the cooperation agreement, both sides will carry out research, development and application of carbon capture and storage technology and demonstration cooperation on actual ships with the concept of complementary advantages, win-win cooperation and synergistic development, so as to realize the breakthrough of key technology of carbon capture and storage as early as possible, actively respond to the national strategy of achieving carbon peak and carbon neutral, and promote green development with science and technology.