SMDERI's Sub-Cooling System for LNG Received AIP Certificate Issued by DNV
---
China Shipbuilding 711 Institute
Recently, SMDERI's independently developed sub-cooling system for LNG received AIP certificate issued by DNV, which highlights SMDERI's formidable technical strength in the field of LNG equipment.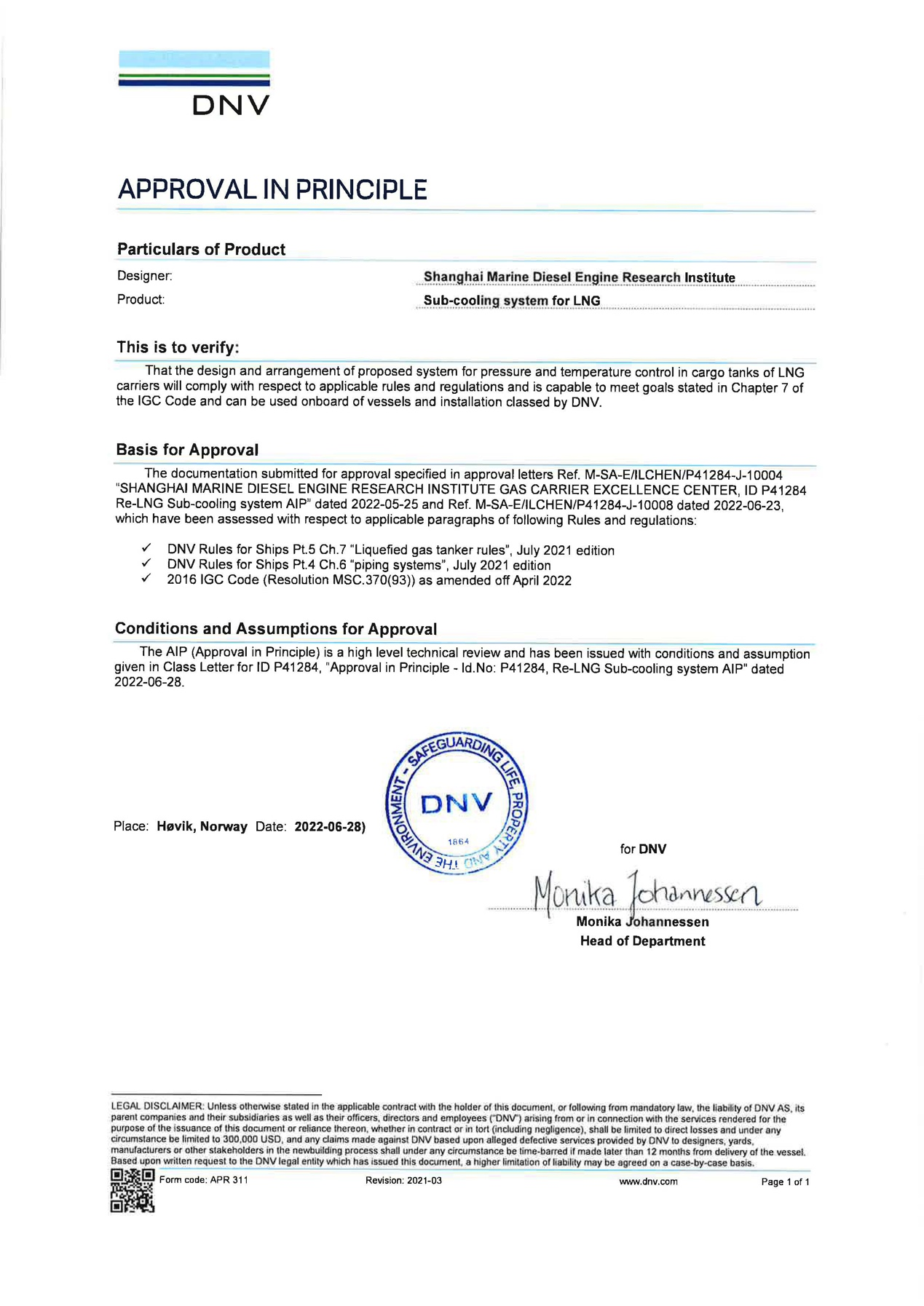 SMDERI's independently developed sub-cooling system for LNG uses the cold volume generated by the compression and expansion of nitrogen and helium, and then sprays LNG back into the tank after deep-cooling to realize the re-balancing and liquefaction of BOG evaporating gas, which can not only avoid the economic losses and greenhouse hazards caused by the direct combustion of BOG emissions, but also ensure that the temperature and pressure in the liquid cargo tank are in the right range, reducing BOG production at source. With the advantages of stability and efficiency, safety and reliability, and long-cycle maintenance-free, it has become the core equipment for large LNG carriers and refueling vessels.
With the transformation of international energy strategy and national carbon neutrality, SMDERI relies on the foundation of ocean-going vessel supporting equipment development, insists in innovation of science and technology, and is committed to providing high-quality LNG equipment and product solutions for global customers.