SMDERI's LFSS and CCS Received AIP Certificates Issued by DNV
---
China Shipbuilding 711 Institute
SMDERI's independently developed liquid fuel supply system(LFSS) designed for ships using methyl alcohol as fuel and carbon capture system(CCS) both received AIP certificates issued by DNV, which fully demonstrates the solid technical strength of SMDERI in the field of clean energy and emission control of ships.
In the recent years, SMDERI has been closely focusing on the national dual carbon strategy and has gradually formed an overall layout with dual business lines of "ship energy upgrading" and "marine emission control".
LSFF is another "ship energy upgrading" product developed on the basis of LNG FGSS. The system features in dual-stage pressure and temperature control, intelligent flow matching and redundant security design, which can meet the requirements of different methanol duel-fuel main engines and generators for supplying pressure and temperature.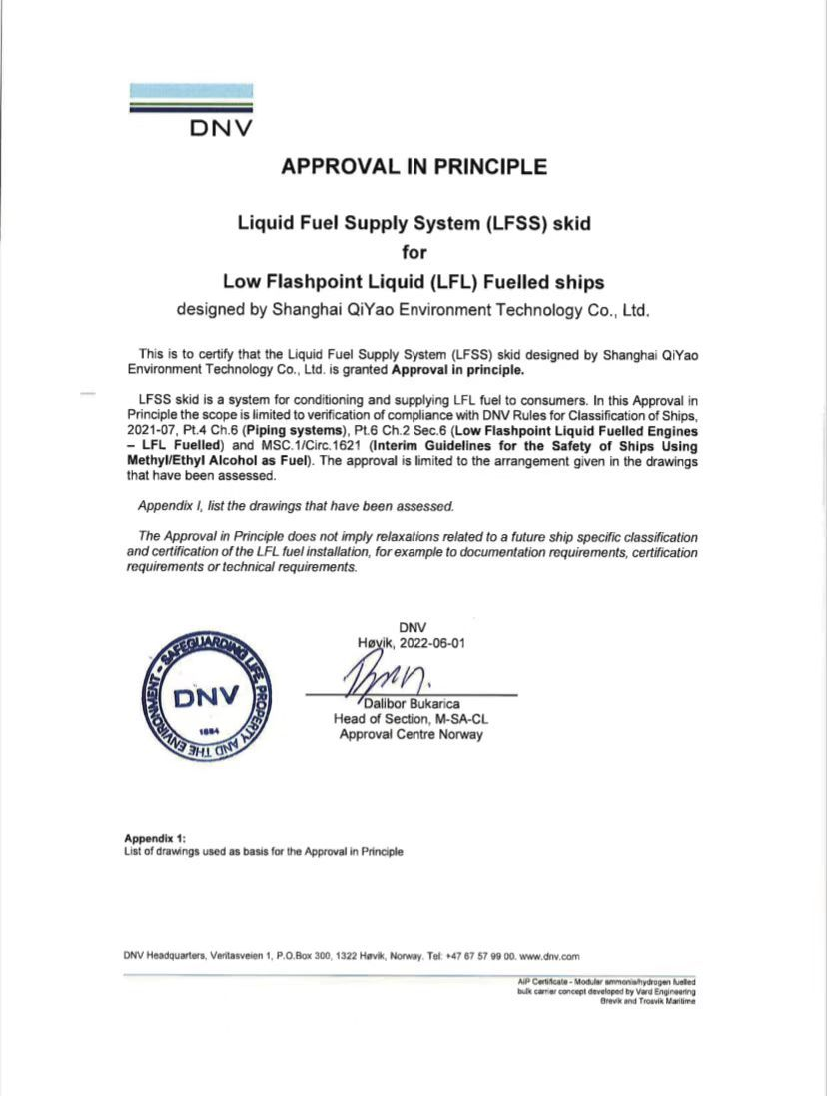 As a complementary to the "marine emission control" product lines, CCS is capable of achieving efficient absorption and storage of CO2 emitted from marine engines and flexibly adjusting the carbon capture rate of the system according to the actual needs of different customers and ships, achieving up to 80% of carbon emission reduction for the whole ship.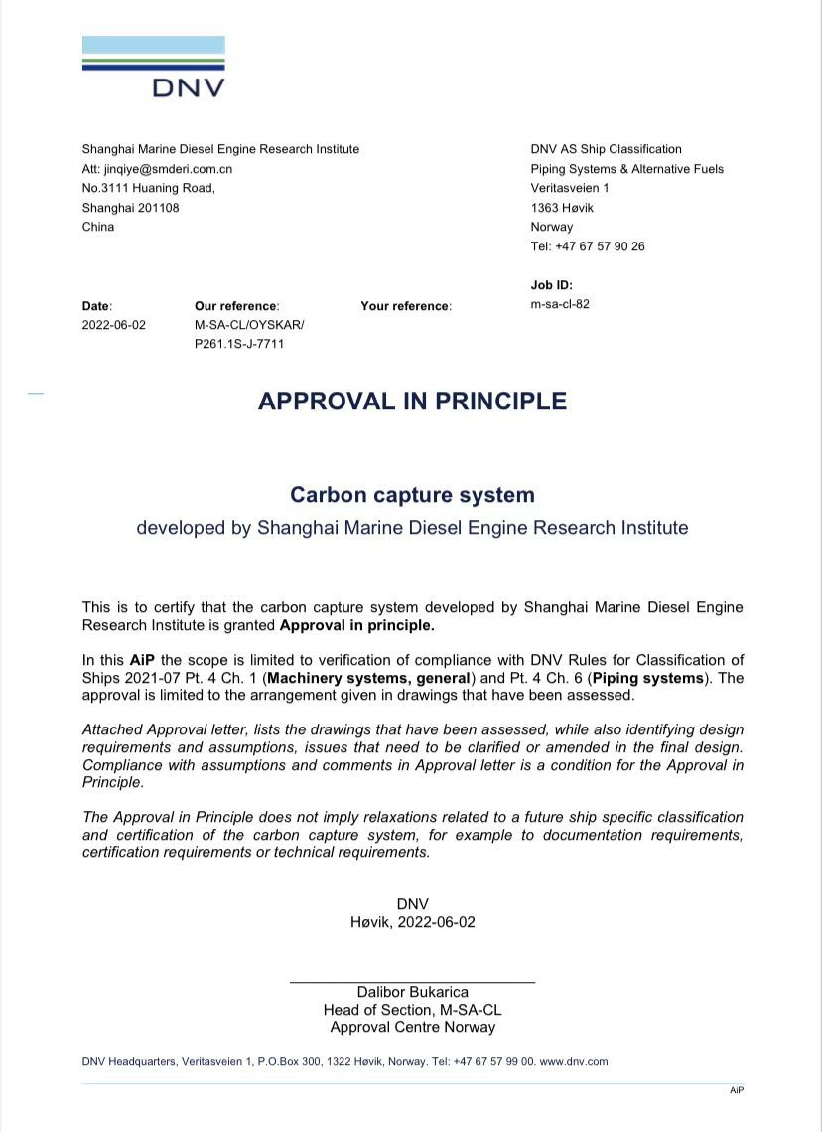 Under the background of peak carbon dioxide emissions and carbon neutrality, the future marine development gradually demonstrates diversity and uncertainty. SMDERI will firmly take science and technology innovation as the core driving force, continue to deeply explore the field of clean energy and emission control of ships, and provide more applicable technologies, products and services for customers.